'Listed buildings' are those which are officially recognised as being of special architectural or historic interest. The 'lists' are maintained by the Department for Culture, Media and Sport who act on expert advice provided by Historic England in England, Historic Scotland in Scotland and Cadw in Wales.
Listed buildings enjoy a greater measure of protection than others. Any alteration affecting their character needs 'listed building consent' from the local planning authority. CAMRA has been working hard to get listed as many important pub interiors as possible and has made considerable progress in doing so.
Of the Part One and Part Two pubs on the national inventory of historic pub interiors, X are Grade I listed (or equivalent), Y are Grade II* listed, and Z are Grade II listed. Sadly, are not listed at all. A significant amount of the efforts of CAMRA's Pub Heritage Group is focussed on getting the remaining unlisted pubs listed, and ensuring that those pubs already listed have the details of their interiors included in the listing protection.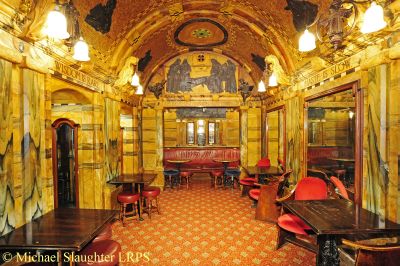 Anyone can apply for an English building to be listed by completing the online listing and designation application form on the Historic England website, which also has guidance notes for completing the form.
Details on how to propose a building in Scotland for listing can be found on Historic Scotland's website where you can download a Listing Proposal Form which should be sent to Listings Team, Historic Scotland Inspectorate, Longmore House, Salisbury Place, Edinburgh EH9 1SH..
In Wales, administration of listing buildings is the responsibility of Cadw, Welsh Assembly Government, Plas Carew, Unit 5/7 Cefn Coed, Parc Nantgarw, Cardiff, CF15 7QQ, and their web site has information of the listing process in Wales.
In Northern Ireland, listing application should be made to the Built Heritage department of the Northern Ireland Environment Agency, at Waterman House, 5-33 Hill Street, Belfast, BT1 2LA.
Here is more specific information on getting a pub listed.